Supporting Young People With Low Mood
The following advice has been developed from information from the charity Kidshealth. It is aimed directly at young people. There is no 'quick fix' for young people who are feeling anxious or sad but this basic guidance can provide a good starting point. When supporting any young person in this way speaking to a GP or a health care professional is always advised.
Nurture yourself with good nutrition. Low mood can affect appetite. One person may not feel like eating at all, but another might overeat. If low mood has affected your eating, you'll need to be extra mindful of getting the right nourishment. Proper nutrition can influence a person's mood and energy. So, eat plenty of fruits and vegetables and get regular meals (even if you don't feel hungry, try to eat something light, like a piece of fruit, to keep you going).
Identify troubles, but don't dwell on them. Try to identify any situations that have contributed to your low mood. When you know what's got you feeling blue and why, talk about it with a caring friend. Talking is a way to release the feelings and to receive some understanding.
Once you air out these thoughts and feelings, turn your attention to something positive. Take action to solve problems. Ask for help if you need it. Feeling connected to friends and family can help relieve low mood. It may also help them feel there's something they can do instead of just watching you hurt.
Express yourself. With low mood, a person's creativity and sense of fun may seem blocked. Exercise your imagination (painting, drawing, doodling, sewing, writing, dancing, composing music, etc.) and you not only get those creative juices flowing, you also loosen up some positive emotions. Take time to play with a friend or a pet, or do something fun for yourself. Find something to laugh about — a funny movie, perhaps. Laughter helps lighten your mood.
Try to notice good things. Low mood affects a person's thoughts, making everything seem dismal, negative, and hopeless. If low mood has you noticing only the negative, make an effort to notice the good things in life. Try to notice one thing, then try to think of one more. Consider your strengths, gifts, or blessings. Most of all, don't forget to be patient with yourself. Low mood takes time to heal.
Exercise. Take a 15- to 30-minute brisk walk every day — or dance, jog, or bike if you prefer. People who are depressed may not feel much like being active, but any form of positive and mindful activity including yoga or simply going for a walk with friends and family can be useful. Once you get in the exercise habit, it won't take long to notice a difference in your mood.


Free online counselling for young people aged 11-18. Young people can self-refer if they are over 13 years old.

Allows young people to text a school nurse for health advice via text 07480635424

Lots of support and advice around mental health for both young people and professionals.
Contact information for parents to receive support for their children.

Lots of advice and support for young people and parents, particularly under the 'Coronavirus Advice' section.

Various mental health support for young people.

Mental health support and advice on self-care for young people and school staff.

Online support for young people struggling with self-harm (aged 14-19). Includes a free online 7 week course.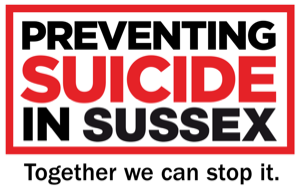 Online support for parents who are concerned about their child having suicidal feelings.