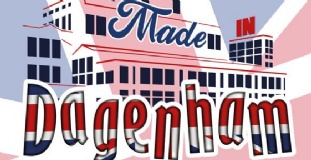 St Wilfrid's presents Made In Dagenham
St Wilfrid's is delighted to announce that tickets are now on sale for Made In Dagenham, a musical based on the movie of the real-life 1968 sewing machinists strike at the Ford factory in Dagenham, Essex.

St Wilfrid's version will be slightly different from the original production and using elements of the film to help inspire our own concept.

The cast will the largest cast yet, with over 100 students involved on stage in some way. Once more we have had to double cast the production to allow more of our talented students an opportunity to share their talent.

Please note that this production is using the exact script from the West End show as there is no lower age group version as there are with other shows. To this end, we have reduced the number of occasions of swearing but some still remain to reflect the industrial setting of car manufacturing in the 1960's as well as the treatment of women as second class citizens as they strive for equality. If anyone is easily offended please bear this in mind when purchasing your tickets especially if you were intending to bring children below secondary school age to any performances. Please enquire with the school reception staff if you have any questions regarding this aspect of this year's show.

Made in Dagenham promises to be the best production yet and will run over four nights from Wednesday 26th February until Saturday 29th February starting at 7.00pm with an extra Matinee performance on Saturday 29th February at 2.00pm. Tickets are priced at £8 for adults and £6 for concessions and are available via ParentPay or by contacting Debra Riches in the Student Services Office on 01292 421421 or d.riches@stwilfrids.com.